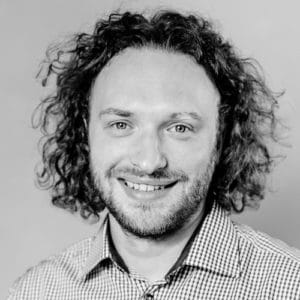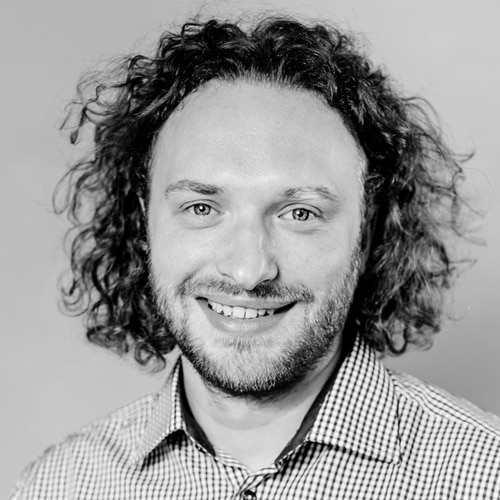 Christoph Hemmann
– Project Management Performance Marketing & senior soccer player
As a project manager of an online marketing team it is not always easy to get all the tasks consolidated. Thanks to my great team I always get 110% in all projects. IronShark and the strong team make it possible! Together we manage exciting projects and realize individual customer wishes.
In addition, I am able to give regular lectures at online marketing fairs and pursue my passion: testing SEO tools.
II enjoy being here and support all departments wherever I can. But sometimes I also let myself be proven wrong … sometimes. 😉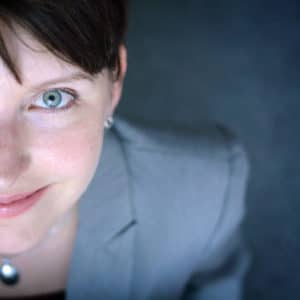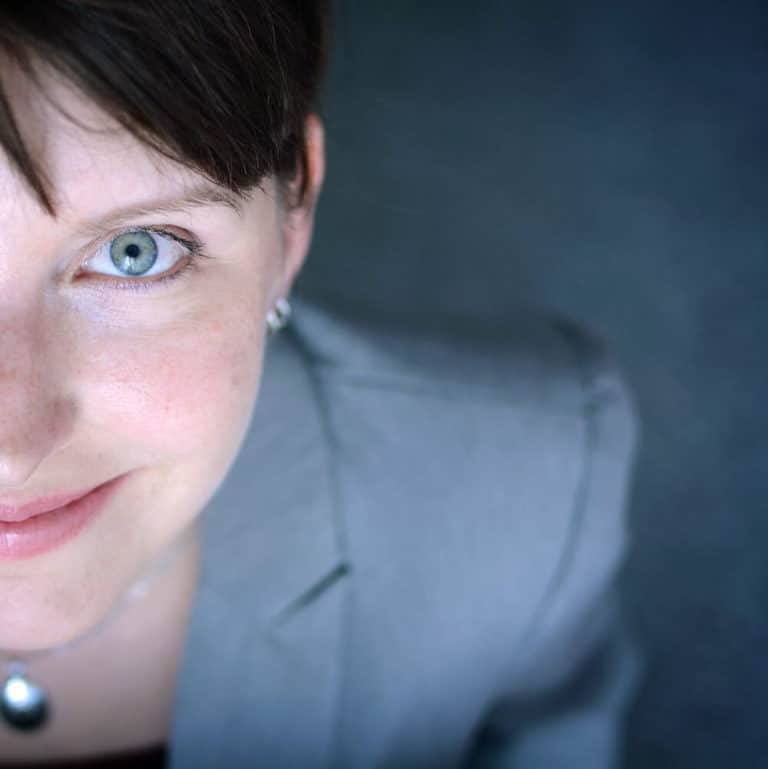 Anne Jankovics
– TYPO3 developer & early bird
Two years ago I jumped into the pool of IronShark and to this day I enjoy swimming in a really nice team of different characters. Right from the start I was given the necessary confidence to create good solutions and to develop my own skills. Equipped with a large budget for further training, I am given access to new knowledge and certification opportunities that not only I myself benefit from.

I appreciate the variety of internal isAcademies, the relaxed atmosphere, fun and nerf-gun fights in the office, joint meals or team events, such as Lasertag or the team run.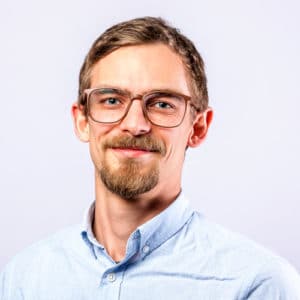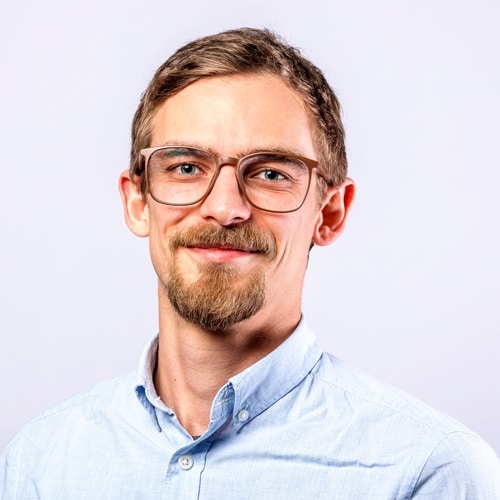 Johannes Zinke "JoZi"
– E-Mail und Online Marketing Manager & Climber und Mountaineer
As an interface between the different departments I feel most comfortable. Sometimes an SEO project, other times an automated email marketing workflow. With one foot in the web and one in graphic design. My areas of responsibility are very diverse and exciting.
I am known to be an outgoing person. Rightly so, because in our team it is simply fun to work together and learn from each other. At IronShark, the team spirit is gigantic and you always have an ear for each other.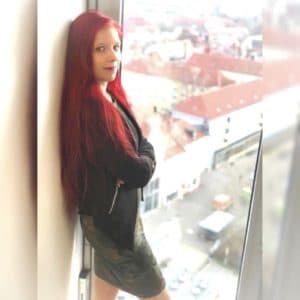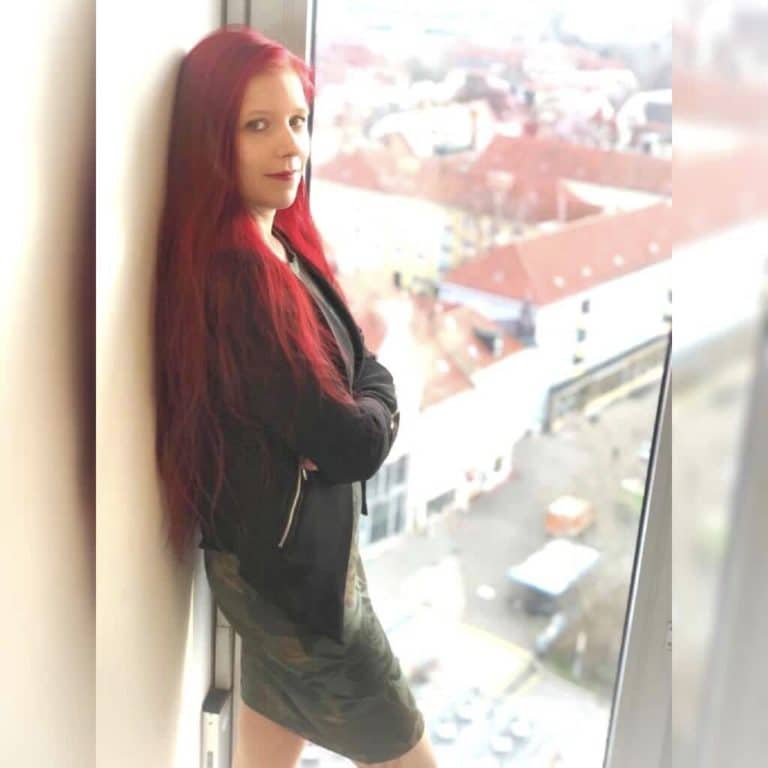 Heike Schulze
– Office Manager & Feel Good Manager for all Sharks
What I particularly appreciate at the IronShark GmbH are the flat hierarchies, the respectful interaction with each other and the friendly relations among colleagues. Also important for me is the opportunity to act on my own responsibility. Of course, stressful situations do occur in the everyday life of an agency, but even then we help each other and are there for each other.
As an office manager, I always have an open ear for every employee and am happy to help with small or big worries. The compatibility of family and career also plays a big role at IronShark and enables me as a mum and dog owner to come to work every day without stress and with pleasure.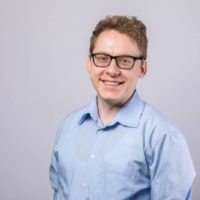 Torsten Ivens
– Sales and consultant & the good-mood-sales for colleagues and our customers
As a political scientist and career changer, the coolest part of my job is helping our clients, advising them and setting the right priorities for their goals. Due to the many projects from different areas I work together with all teams and project managers. This way I get to know all product areas very well and it never gets boring.
IronShark's soul lies in the incredibly good team: We are friends, all there for each other and ready to learn from each other. So I like to go into every office in the morning and wish "a wonderful good morning" and everyone greets me with a smile.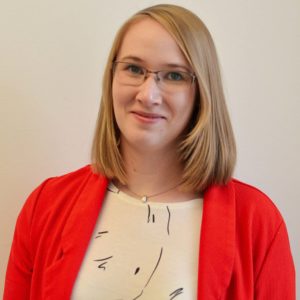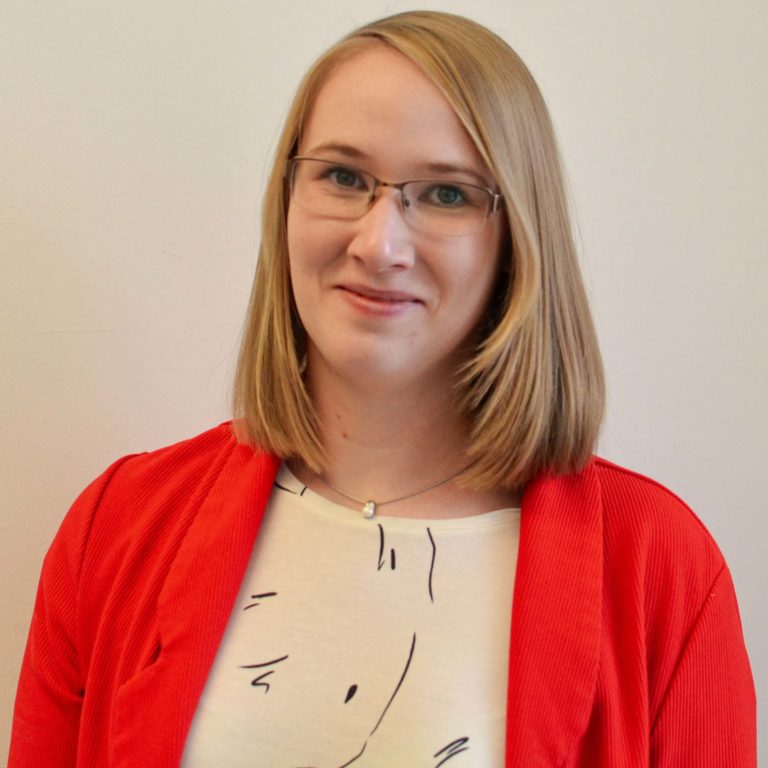 Alina Pelikan
– Online Marketing Manager & globetrotter
As an online marketing manager I would like to have a profound knowledge in all areas and build up expertise in SEO and SEA. Through our internal trainings, academies, the weekly English course and the training budget, which I can use freely, my thirst for knowledge is satisfied and I can actively contribute with ideas.
I am also very grateful to IronShark for the possibility of a sabbatical. I travel through Asia and Australia for three months. But I'm already very much looking forward to my return. Because what definitely makes IronShark what it is, is the team! We have a very friendly relationship and also do a lot of things in our private lives.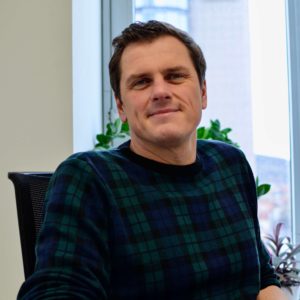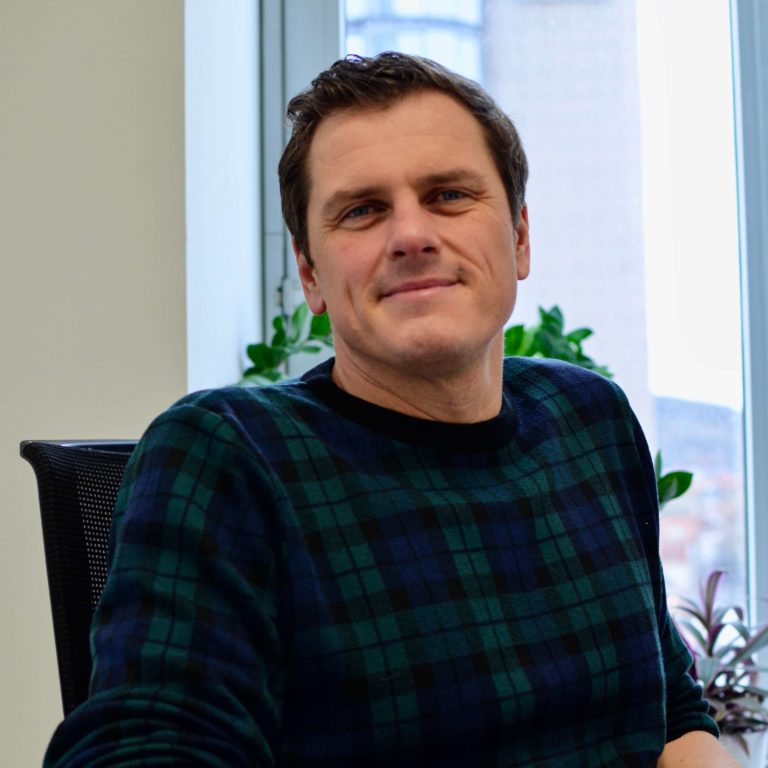 Bastian Keil
– Prokurist und Projektleiter Agentur & Hobby-Fernsehkoch
Ich begleite IronShark mittlerweile schon 12 Jahre. Egal welche Aufgaben anstehen, ich gehe jeden Tag mit Freude auf Arbeit und schätze den familiären Zusammenhalt zwischen Kollegen & Teams ungemein. Spaß und Scherze gehören für uns nämlich genauso dazu, wie Ernsthaftigkeit und Pflichtbewusstsein.
Als Teil der Geschäftsleitung bin ich verantwortlich für Strategie, Personal und sonstige Aufgaben, die im Agenturbusiness anfallen. Dabei habe ich bereits zahlreiche, abwechslungsreiche Projekte betreut – anfänglich als Programmierer und jetzt als Prokurist und Projektleiter. Kurz gesagt: Ich bin sehr gerne hier und möchte hier bleiben. Deswegen wird IronShark mein erster und letzter Arbeitgeber bleiben.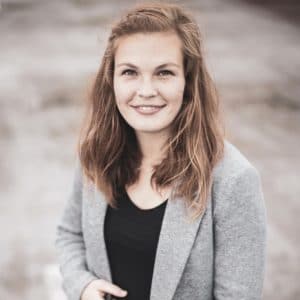 Alexandra Ruppe "Alexa"
– Online Marketing Manager & basketball player in her spare time:
"Alexa, turn on the lights!" – No, that's not how IronShark works at all. Family feeling in the company, friendly cooperation among colleagues and helpfulness across all departments: That's what IronShark stands for.
I started with an internship and now I work as an Online Marketing Manager in our team. Right from the start I was given a lot of responsibility without feeling left alone. Regular further training has brought me very quickly to a point where I feel very comfortable in dealing with customers and online tools.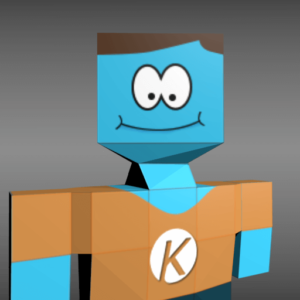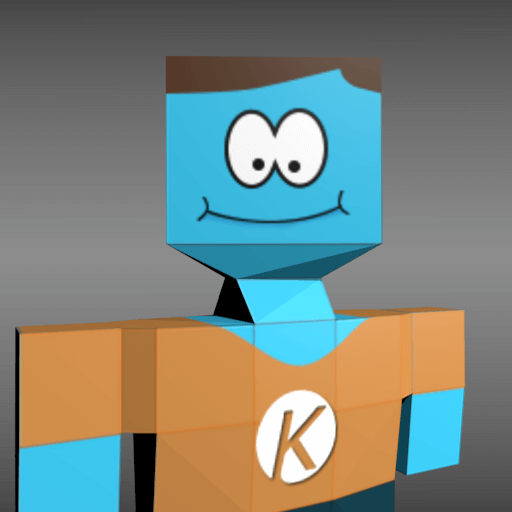 Bastian Karge
– App developer, "image processors", machine learning & everything that is fun
As a long-time employee IronShark has become my second home.
I have been accompanying IronShark since its foundation and could participate in many different projects. Due to the variety a lot of variation is offered and one always learns something new.
I especially appreciate the environment and the contact with each other. A monotonous office routine is rather rare at IronShark.
During the daily round of table soccer you can clear your head and become a table soccer champion.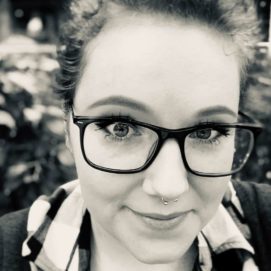 Maxi Lehmann
– Trainee in the field of office management
At IronShark I am the first trainee in the field of office management. I am very grateful for the chance to gain so much professional experience and I am happy with my decision to join our agency. From the first day on I was accepted very familiarly into the team and I feel very comfortable here. When I have questions, I always find an open ear with my colleagues. 
Fun and humour are very important at IronShark! Therefore the interaction is characterized by a pleasant atmosphere. For this reason, I would like to stay with the Sharks after my 3-year training and continue to support them with my gained knowledge.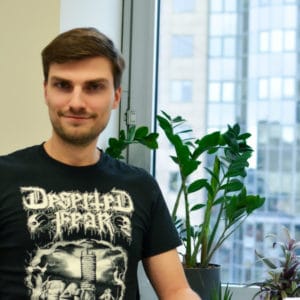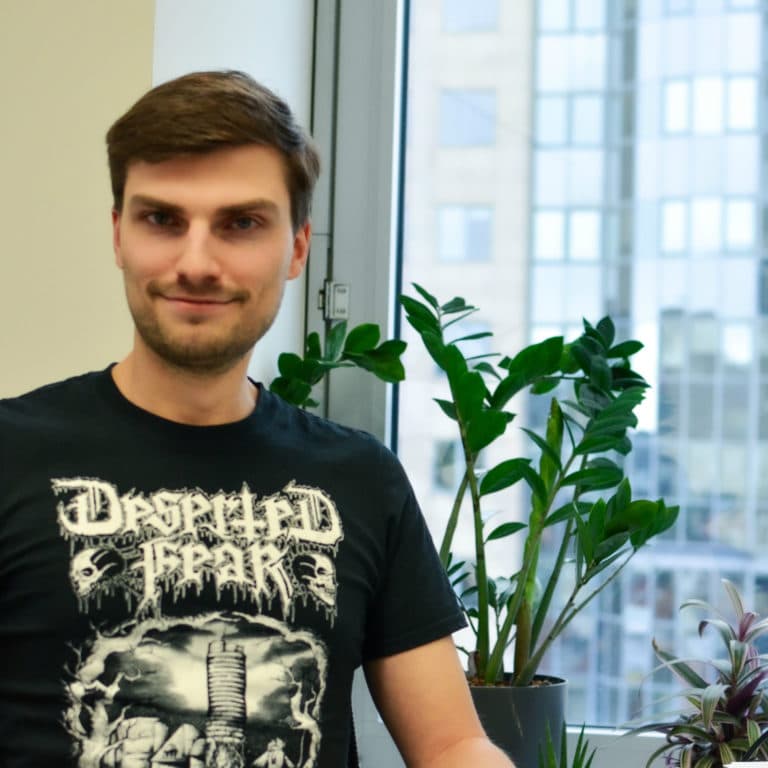 Chris 
– App Developer & Metal Fan
I started in the area of quality assurance and was therefore involved in many projects at an early stage. In the meantime I work as an app developer and since I am also very enthusiastic about this area in my private life, I could turn my hobby into a profession – as they say.

Due to different sized projects with different tech stacks there is no boredom. Also the meetings bring variety, because often not only current tasks are discussed, but also one or the other movie or tv show recommendation. The relaxed, familiar and open atmosphere, the small (and big) jokes in between, the incredibly great team and the small, cozy offices ensure that I feel very comfortable at IronShark.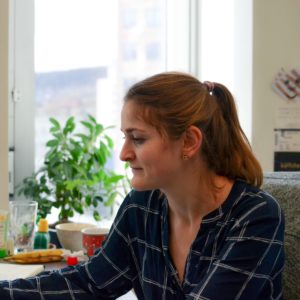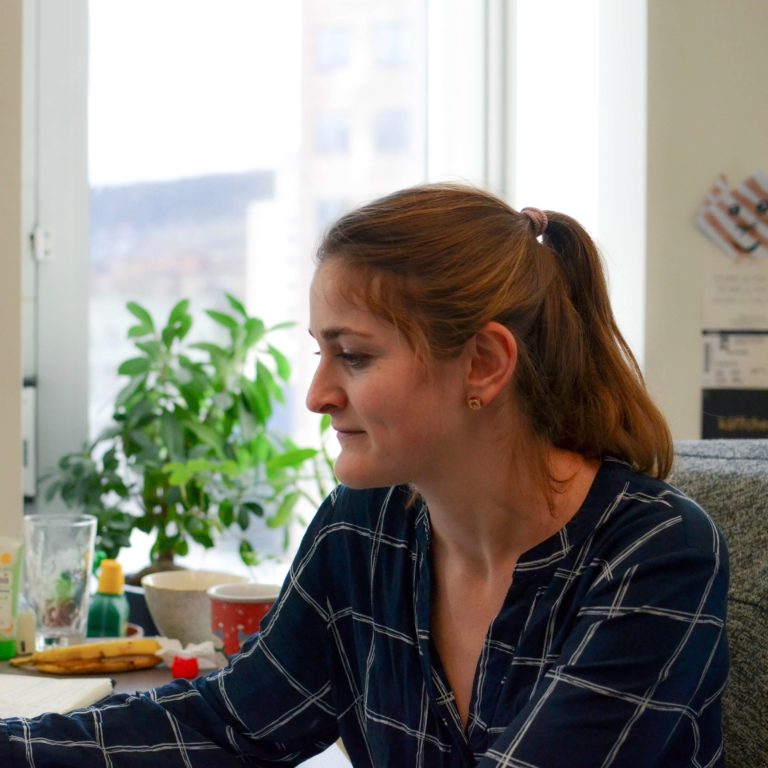 Diana Kulke
– Project management image processing as well as app and web portal development & adventurer and world discoverer
Every day an open and welcoming atmosphere, every day great and inspiring people, every day exciting and challenging projects – that describes my everyday life at IronShark in the best way.
Since 2012, I am allowed to call myself "a Shark", and I now feel so connected to this company that it not only feels like a second family, but that the success of our projects has become a natural goal and the motivation of my work.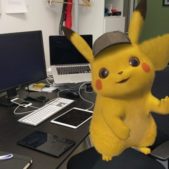 Anne
– QA Engineer & patient bugfighter
As a new member of the Shark Gang I can only say that the change from the small guppies to the predatory fish was a very good decision. I have been warmly welcomed and I am challenged every day without feeling overwhelmed. There is always at least one shark behind me. Sometimes some colleagues remind me of the vegetarian sharks from "Finding Nemo" when it is called "VeggieFriday" again, which is always a great get-together.
The nicest thing about Ironshark is that as a QA-"Guppie" I never have to be afraid of being eaten ;-). I can continuously develop my skills to become a real predator. I am never alone but in a very special swarm.
Your skills lie more in programming than in writing applications?
An updated resume is enough for us or you can send us your Xing or LinkedIn profile. You are welcome to include the link to your maintained account in an e-mail to us. 
Alternatively, we would be pleased about:
Your resume
Your earliest possible starting date
Your desired salary
A letter of motivation
Your skills profile
How you became aware of us
You are welcome to hand in certificates, references and samples of work at a later point
Send your application to

[email protected]

  or use the contact form
You will receive a direct confirmation of receipt from us 
Within one week you should get a first feedback
We invite you for a Skype interview 
Afterwards we get to know each other again personally 
Within 5 working days you will receive a response from us, possibly with an offer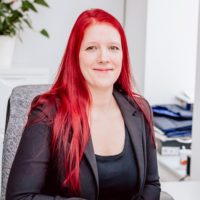 Do you have any further questions?
I gladly assist you!
Heike Schulze
Office Managerin
About IronShark:
Our team consists of 35 experts in international e-commerce, app development, website and portal development, AI and online marketing. Together we search for the weak point in our clients' strategy and fix it in an agile and bottleneck oriented way. Our interdisciplinary team stands for high quality and friendly cooperation. The fact that we are able to convince customers and partners with this idea is proven by our 18 years of company history.